Remote recruitment services
We are specialized to recruit remote developers, software engineers, and other IT professionals from all over Central and Eastern Europe. We can do the entire hiring process for you, including sourcing, initial screening, testing, interviewing, and offer management.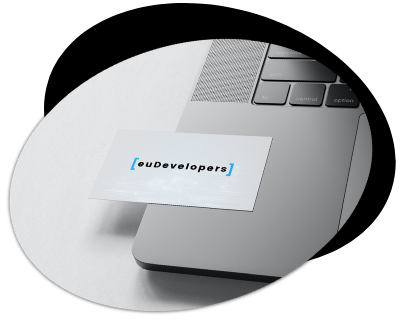 Save Time
Your company doesn't need to invest time and money to source new candidates. We take care of everything for you, and we will provide you with qualified candidates within a few weeks.
Remote Only
We are working remotely, and we only recruit for remote roles.  We can get the best workforce for you, regardless of what country they are located in. 
Targeted Search
We are based in Hungary, and we recruit people from all over Central and Eastern Europe. We know the market, we know the developers, and we can get reach out to thousands of qualified candidates.
Qualified Candidates
We will provide you with candidates who match your initial criteria in terms of knowledge and experience. We also make sure that they are a good fit for your company based on their soft skills and language skills. 
Value
The lower cost of living in Eastern Europe results in lower salaries compared to Western countries. Save money on salaries, while working with top developers.
Risk-free
We work for a success fee after successful hires, no upfront payment required, no hidden costs, no recurring fees. We also offer a 90-day guarantee after every placement. 


Get in touch with us, and provide us with a brief description of your requirements. We will get back to you within one business day.



We schedule an online meeting to discuss all the details.

l

We do some research and get back to you with a feedback on your requirements. We will let you know how difficult the search is, we will give you an estimation on the future candidates' possible salary expectations, and we will give you an approximate deadline.



We start the search in our own database, as well as multiple other channels. We have access to a number of job boards and CV databases, and we can reach out to hundreds of candidates in a short period of time.



We screen, test, and interview all of the fitting candidates per your needs.



We send you the top candidates, with a detailed report on their skills.



We assist you through the entire recruitment process - keeping the candidates updated on the process, scheduling further interviews, offer management, and legal support for international employment/contracting.



We only get paid after successful hires, and we provide a 90-day guarantee after every placement.
Are you a developer looking for a new fully remote job?