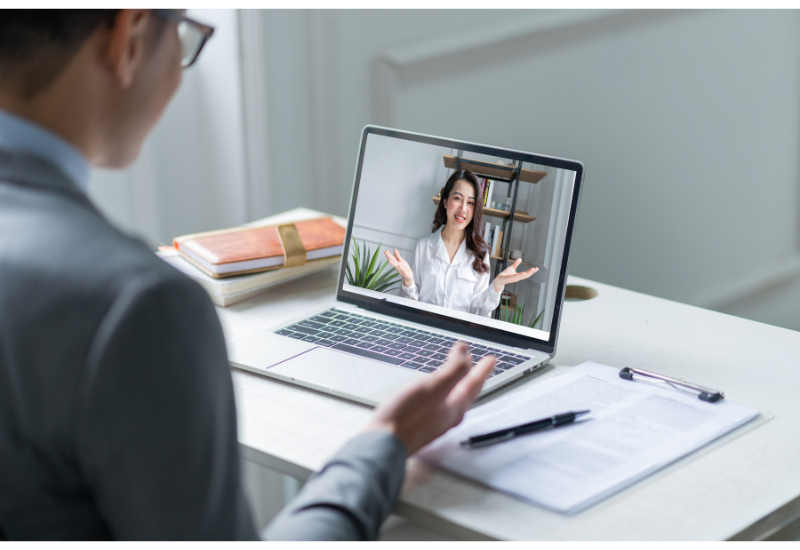 A recent article by recruiter.com discusses the rise of remote work, focusing on the need to ramp up hiring remotely and the strategies required for effective onboarding and management in a hybrid work model. It references statistics from various surveys and discusses the importance of open communication, employee wellness, professional development, and monitoring productivity.
Growth of Remote Work
Gartner predicted that by the end of 2023, remote workers would only represent 9% of all employees worldwide. However, the future of the hybrid work model is expected to increase from 42% in 2021 to 81% in 2024. Consequently, businesses are adapting and ramping up their remote hiring practices.
Benefits of Remote and Hybrid Workplaces
Statistics show that eight out of ten individuals work hybrid or remotely. This shift is due to the proven productivity benefits of remote and hybrid workplaces. These include increased focus time due to fewer interruptions and improved morale from a more comfortable work environment.
Implementing Remote Hiring
To achieve effective hiring remotely, companies must create recruitment processes tailored to a remote workforce. They should focus on hiring employees that fit the company's culture, mission, and values. Additionally, companies need to continually support their employees, both physically and mentally. This involves fostering an open communication culture, investing in regular team-building activities, and offering professional development initiatives.
Statistics on Remote Work
The article presents several significant statistics, including 52% of professionals believing that remote work increases productivity, and 84% saying that a remote or hybrid job makes them happier. Also, remote employees save an average of $6,000 annually, and remote work reduces greenhouse gas emissions significantly.
Professional Growth & Development
Professional development is essential for employee productivity, motivation, and engagement in a hybrid work environment. To provide this, companies should invest in training and support programs for remote workers, provide access to necessary tools and resources, and regularly assess progress and give feedback.
Preparing for the Future
The future of work is hybrid, and to stay competitive, companies need to ramp up remote hiring, prioritize employee well-being, foster open communication, invest in professional development, and monitor employee productivity. This will help them achieve optimal performance outcomes and retain top talent.
Best Remote Hiring Strategies for 2023
As the trend of remote work continues to grow, HR leaders should be strategic about their hiring and onboarding efforts. By researching and identifying best practices, they can ensure quality hires and effective onboarding processes, staying ahead of the competition.
Contact euDevelopers for IT recruitment services:
https://eudevelopers.com/contact-us